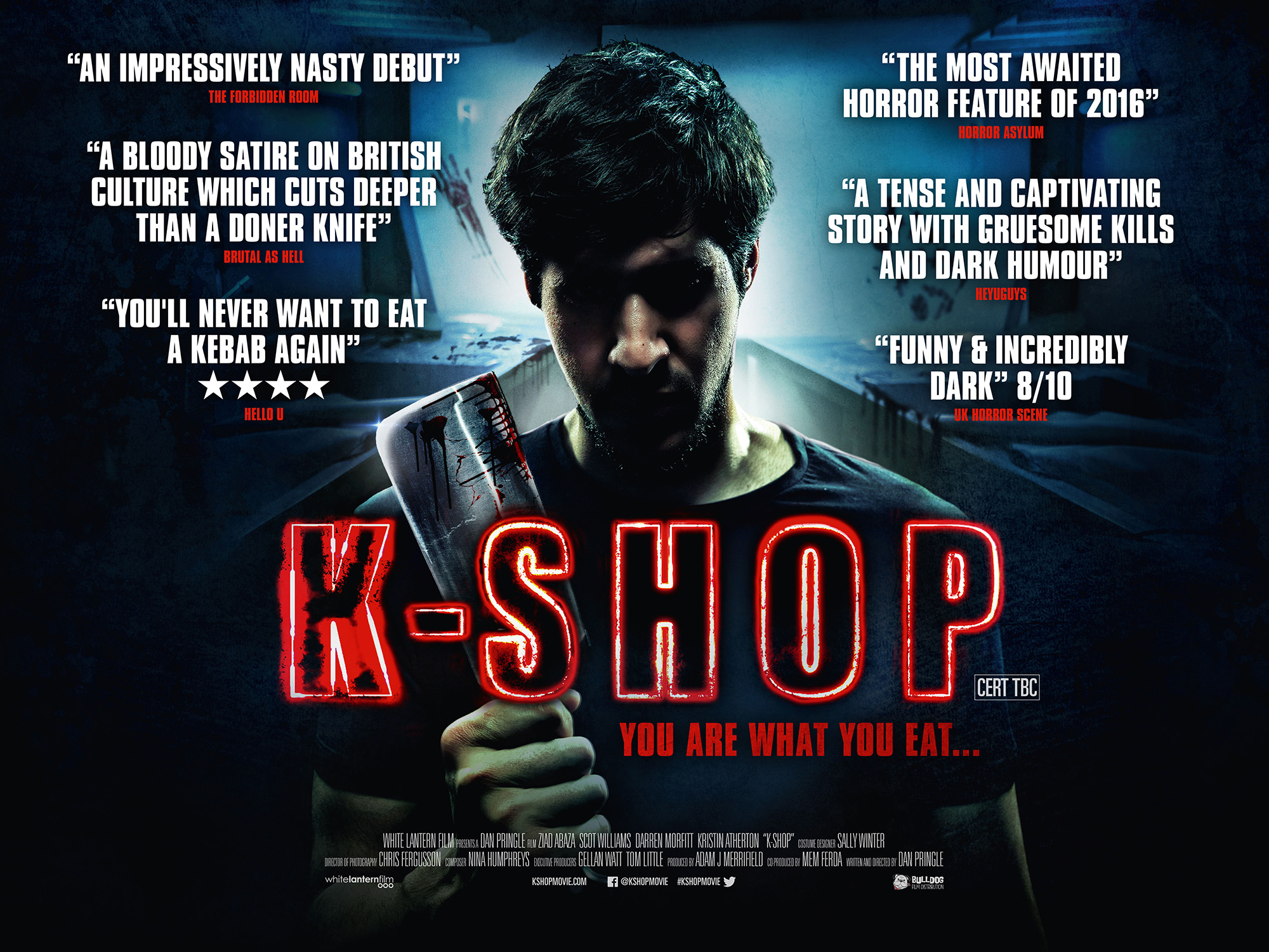 A modern take on the Sweeney Todd story, K-Shop has some good ideas but these get buried in a script that fails to make the main character convincing.
Salah (Ziad Abaza) is a Turkish-British student, about to graduate with a politics degree. With nothing left to do but fine tune his dissertation, he comes to help his ailing father Zaki (Nayef Rashed) who runs a late-night kebab place in an English seaside town. He is horrified at the way the drunks abuse Zaki, abuse that turns tragic when Zaki dies at the hands of one of them, leaving Salah in charge of the shop. From there, he launches a one-man vigilante operation against his customers, and, being a businessman, finds a way to dispose of the evidence and cut down on his overheads.
The film certainly paints a bleak view of England, a land of binge drinking, vomiting, fancy dress stag nights, and sinister nightclub owning reality TV stars. The biggest influence, consciously or not, seems to be the Death Wish series and their subsequent rip-offs, where the filmmakers are not subtle about telling us about whom we should be cheering for and who we should be booing. The characterisation for the latter doesn't really go beyond being us being shown somebody saying something awful, such as call centre workers boasting about ripping off elderly vulnerable customers, or a drunk man helping himself to food and referring to Zaki as Saddam, and the character arc of Salah going from bookish student to cold blooded killer is not believable in the slightest.
Nevertheless the anger of Salah, coupled with a dark sense of humour and some outré gore compensate enough to make the film worth a watch for the misanthropic.